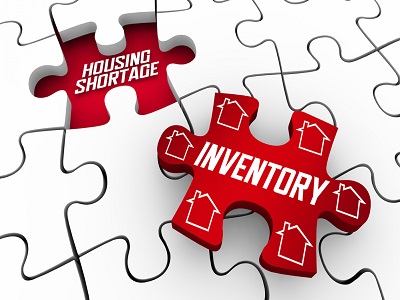 Today's seller's market is experiencing a lower inventory than ever, as the demand for homes continues to rise. There are only a few single-family houses that are for sale in the country, and two months' worth of inventory is currently available in the 100 largest metro areas, marking a historic low. The question now is how do you buy a home in this condition?
Sellers may not be concerned by this market condition, but buyers can have serious concerns. It can be difficult to buy a home in Myrtle Beach in a low inventory market. Many buyers spend months making offers on multiple listings, only to lose out to other homebuyers in bidding wars.
How can one buy a home in Myrtle Beach when there is very little inventory? Let's see how we can help you! These are some buying tips that will make it easier and more cost-effective so you can get settled in your dream home sooner than expected.
Expand your location preferences 
If you're a resident of a particular area, expanding your geographic location can be difficult. You don't have to live in your preferred neighborhood. Explore the other available homes to buy. You will find a wider range of homes that may be more suitable for your family's needs and wants.
It is possible to find a deal that offers a great opportunity to invest in an emerging area. You might find a home to purchase that is further away but still has everything you need. You never know what you might find if your search is broader. Rather, you can look at other areas to help you determine your needs and desires for your future home.
You can offer a higher price (within reason)
Low inventory means high demand and high prices. You will be competing against other buyers who are making offers on the same houses as you. There are likely to be multiple offers on the table so it is in your best interest to make a winning offer. If you find a home that ticks all your boxes, this is especially important. You may be able to secure the home of your dreams by making an offer that is reasonable.
You don't want a house you can't afford to buy. It is crucial to be financially sound and have a clear understanding of your budget before you begin house hunting. Avoid homes that are too expensive. You will be able to make a higher offer, if necessary, and it will set you apart from other buyers.
Be patient with the process
You may feel tempted to compromise your standards and accept any offer on any home you find. You may be tempted even to abandon the idea of purchasing a home. Do not let today's market's crazy frustrations stop you from finding the perfect home. Be patient and resist the temptation to give up.
It is not easy to buy in today's sellers' market. But it can lead you to your dream house. It is important to be patient but also proactive. Keep active in your home search. Be ready to view a house as soon after it has been listed. It may mean that you have to be available at night or at weekends but this will allow you to stay ahead of the other buyers.
A professional real estate agent to work with if you plan to buy a home
It is important to work with an experienced real estate agent when dealing with low inventory. This type of inventory situation can be navigated by real estate agents who have market knowledge and experience. They are experts in real estate and can assist their clients with any questions.
Realtors can help clients find homes and make offers. They can also save clients money. Homebuyers have the option to buy any property and receive their agent's commission at closing. This averages out to $5,000 that can be used towards closing costs, moving costs, and even savings account for the future.
It can be difficult to buy a home in a low inventory market. This will require patience, persistence, and flexibility. If you're patient and persistent, you will find the home that you want.
Are you ready to tackle today's market? To get started on your home search, contact Full Potential Real Estate, LLC today!
Like our Facebook page for more great info about buying or selling a home.
Full Potential Real Estate, LLC
Myrtle Beach, SC 29577
843-492-4537
https://fullpotentialrealestate.com